Since 1954, Famous Tate has been serving the Tampa Bay area with great deals on appliances and, more recently, bedding. As a member of BrandSource, a national buying group with over $11 billion in annual sales volume, provide our customers with the best values possible. Visit our showrooms to see the latest innovations in major appliances and sleep products, or use our website to research the products you are shopping for.
---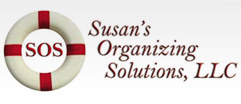 When you're overwhelmed and don't know where to begin, let S.O.S. assess the situation, devise a plan and go to work with you so you can find things again! You can re-gain control of your space and enjoy!  Services include: decluttering for sale of home; organizing home or office; kitchen/bath solutions; closets; family and kids rooms; garage/attic solutions. Not all professional organizers are the same. Experience the S.O.S. difference with Susan Layden, Tampa's top-notch professional organizer.
---
Since 1933, Tanner Paint has been serving the community with top quality coatings and professional tools at great contractor pricing, in fact our pricing is found to be consistently lower than the "Big Boxes". We sell Benjamin Moore, Zinser, and Modern Master faux finish paints and specialty coatings as well as manufacture premium quality 100% acrylic paint designed for the Florida climate.
---

As a family owned and operated business, Your Marketing Crew primarily focuses on helping small business owners gain more online exposure and increase their Internet presence, search engine rankings and profits. This is accomplished using a variety of custom designed and strategically implemented marketing programs. Specialties include: Reputation Marketing, Deal Site Marketing, Web site design, graphic design, logo design, social media marketing, Search engine optimization (SEO), Search engine marketing (SEM), Internet marketing, and small business consulting.
1010 Peninsula Rd.
Tarpon Springs, FL 34689